Paleo Snacks : 8 easy recipes you can try
Snacks are an important part of any diet and the paleo diet is no different. At some point of the day you will feel a little hungry and this can be the most dangerous time on any diet as inevitably you will hunt down snacks such as crisps (chips) or sweets.
We have produced eight paleo friendly snack recipes for you – so lets get started
Spiced butternut chips
The subtle spice improves the taste of these healthy chips

Ingredients
1 butternut squash
1 tsp gingerbread spice
2 tbsp extra virgin coconut oil
Pinch of salt to taste
Preparation;
Preheat the oven to 250 F
Peel the butternut squash and slice
Mix ginger bread spice mix, stevia and coconut oil together in a small bowl
Pour the mixture into the sliced butternut squash , Arrange slices close to each other on a tray
Cook for about an hour in oven (you can spray on more coconut oil after the first 30 minutes of cooking.
Allow it cool and enjoy
Energy Bars
Store bought energy bars can contain all sorts of ingredients you don't want and need. The best bet is to make your own paleo friendly bars. Here is one of our favourite recipes.
Ingredients
¼ cup nut (salted cashew is an option)
¼ cup seeds (sunflower seed can be used)
¼ cup vanilla protein powder
1/3 cup of dried fruit (cherries can come in handy) and
½ cup of almond flour
1 Medium sized ripe banana
2 tablespoon of arrow starch
Preparation
Mash the ripe banana in a bowl using any handy utensil
Add arrowroot starch , nuts, seeds, protein and almond flour then mix
Grease your skillet with olive or avocado oil and pour the mixture in the bowl
Allow bake for 35 minutes at 275 F
Take out and cut into squares or bars
Serve and ea
t
Gummi orange slices
Home made gummy bears without the added sugar
Ingredients;
½ tsp natural orange flavor
½ tbsp. vanilla extract
A cup of water
Pinch of salt to taste
8 tbsp gelatin
Orange coloring (Natural)
1½ tsp of liquid stevia
Preparation
At low heat, heat coconut milk and water together
When it starts simmering, slowly add tablespoon of gelatin. (Ensure you whisk while you add the gelatin)
Add every other ingredient and whisk until you can't find any clump of gelatin
Pour the mixture into mold and keep in fridge until solid.
Eggplant jerky
We all know about beef jerky and I love it but it can be expensive. This recipe uses eggplants, don't worry they taste great.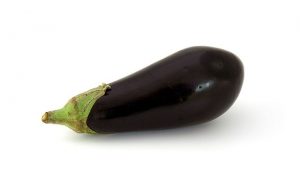 Ingredients
½ cup olive oil
½ teaspoon paprika
1 egg plant (1 pound)
1 tablespoon of pure maple syrup
4 tablespoons of balsamic vinegar
Preparation
Wash eggplant
Slice into thin strips
Whisk oil, maple syrup, paprika and balsamic vinegar together in a large bowl
Place strips of eggplant in then bowl and turn until each is completely coated
Soak for two hours and place coated eggplant strip on baking sheet
Sprinkle salt and dry in the oven at a very low temperature and leave until crispy
Crisps can be stored (use air tight containers or plastic bags)
Bacon Blue cheese spin dip
A tasty paleo friendly dip
Ingredients
Salt and pepper to taste
½ teaspoon of onion powder
½ teaspoon of garlic powder
½ cup of cashews
1½ tablespoon of olive oil
½ of artichoke juice
2 cups of baby spinach
3 slices bacon
3 oz blue cheese
Preparation
Crisp bacon in a pan over medium heat and set aside on paper towel once cooked
Cut artichoke into halves and warm alongside sauté spinach in the same pan
Allow the mixture to cool
Blend the cashews into a fine powder
Drizzle in the mixture of artichoke and spinach and olive oil
Add seasoning and half of the spinach and artichoke mixture
Beat together but ensure it does not liquefy
Stir the blender ingredients together in bowl with chopped bacon and the remaining artichoke-spinach mixture
Serve alongside sweet potato chips
Apple Nachos
This is simply a combination of real food and creativity and the preparation is simple and straight forward. You can pick your favourite type of apple
Ingredients
Apple
Lemon or lime juice
Some coconut flakes
Nut Butter (Almond is preferable)
Little dark chocolate chips
Preparation
Cut the Apple into smaller sizes and toss with lime or lemon juice
Spread coconut flakes, chocolate chips and the nut butter on it
Serve
Vanilla pumpkin seed clusters
A nice little snack that you can pick at when hungry.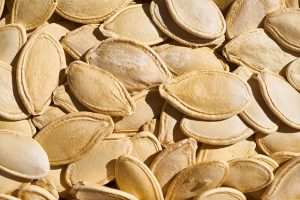 Ingredients
1 teaspoon of vanilla extract
2 teaspoons of coconut oil and
2 teaspoons of maple syrup
½ cup pumpkin leaf  (115 grams) or buy pumpkin seeds
Boiled water
Preparation
Preheat oven to 150 degrees
Combine vanilla, coconut sugar and honey together in a bowl and stir to create a thick paste.
Add boiled water to thin it out and make runny syrup
Pour the mixture onto the pumpkin seed and stir so the seeds are coated evenly
Take a teaspoon full of pumpkin seeds and place on a baking sheet and allow cook for 20 minutes in the oven
Allow cool and dry
Serve and enjoy
Quick crackers
Crackers are a great example of a snack that is moreish and you can quickly eat too many. Here is a healthier variation
Ingredients
1 egg
1 cup of almond meal
Pinch of salt to taste
20 grams of finely chopped butter
Preparation
Preheat oven to 180 degrees
Pour ingredients into food blender and mix (don't allow mixture become sticky)
Roll mixture into a ball and place between the sheets of baking papers
Remove top layer of the baking paper and place in an oven tray. Oven cook for 15 to 20 minutes and cut into crackers.
Eat and enjoy.
So there you go, we hope you have enjoyed our selection of Paleo diet related snacks